Verlander and Altuve Lead Astros to 8th Straight Win
Jose Altuve is on a power surge as the Astros won their 8th straight last night in Seattle. Houston took down the Mariners, 3-1.
Altuve hit a solo blast in the fifth inning to extend his home run streak to five straight games. He's also now hit a home run six times in the last five games. Morgan Ensberg set a franchise record with six straight homers back in 2006.
Robinson Chirinos also hit a bomb in the win last night. Michael Brantley recorded an RBI for the Astros with a single in the 3rd.
Justin Verlander was outstanding. He struck out 8 of the first 10 hitters he faced and finished his outing with 11 K's. Verlander threw 6.0 IP, 2 H, 1 ER, 11 K, and 0 BB. He improves to 2-0 on the season. Will Harris and Ryan Pressly worked scoreless innings which gave way to Roberto Osuna in the 9th. Osuna tossed a perfect 9th inning to close it out for his 6th save of the year.
Houston will look to sweep the series against Seattle this afternoon. Gerrit Cole will take the mound in search of his first win of the season in the series finale. First pitch will be at 3:10pm CT.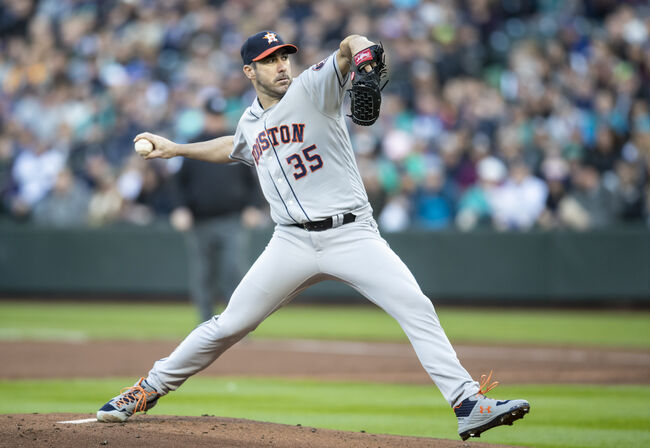 Clutch Sunday
Get in the dome of 2 guys on 1 show for all your Houston Sports news
Read more