ND Kalu's Texans Draft Board 2017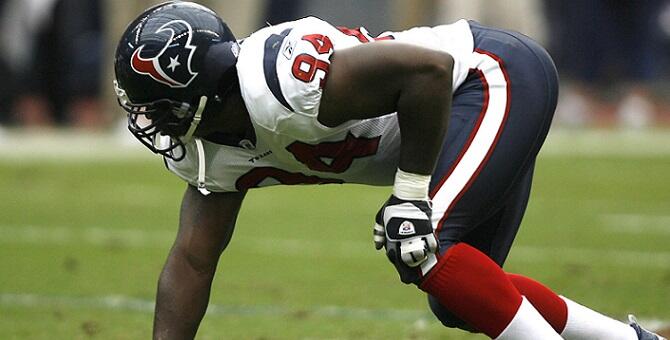 Mock drafts are fun to do because it gives you a moment in time to visualize a young player realizing his greatest potential with your favorite team the year he is drafted. For instance, in a few of the thousands of mock drafts out there, Deshaun Watson is taken by the Houston Texans with the #25 overall pick.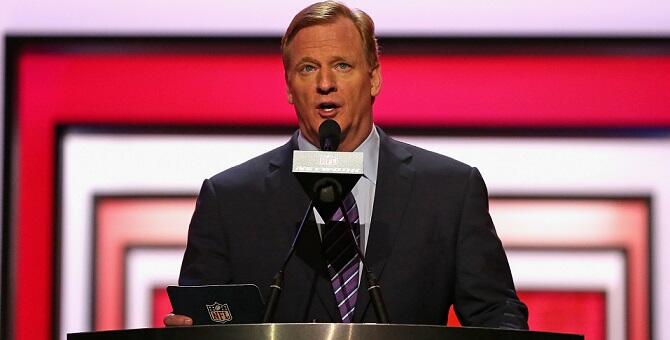 When most optimistic Texans fans see this, they automatically have visions of Watson evading the likes of Jurrell Casey (Titans All-Pro D.T.), pump faking Paul Posluszny (Jaguars defensive leader and tackling machine) and throwing a laser that finds its way past Vontae Davis (Best corner in the AFC South…maybe) to the waiting hands of DeAndre Hopkins. Unfortunately, the impact of most rookies in the NFL isn't quite that palpable. Though most rookies won't experience the auspicious start to their careers like Ezekiel Elliot and Dak Prescott, it is still fun to play arm chair GM and pretend to possess the responsibility of offering 6-14 jobs every April to those wanting to play the greatest game in the history of sports…..American Football. With that said, if I had that particular blessing, below is how my draft board would look for the Houston Texans: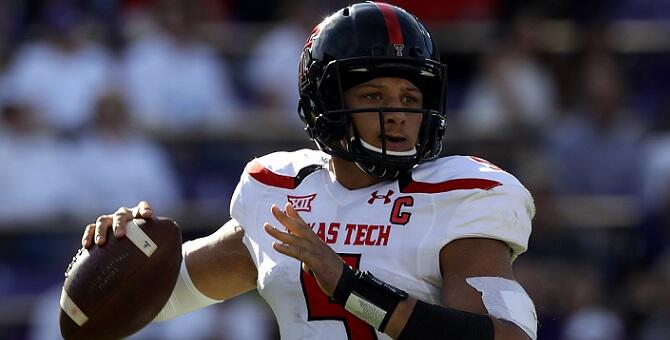 Round 1: Patrick Mahomes (QB) Texas Tech
If I had to define my approach it would be the "hybrid approach" which is taking the best available player that fills my top 3 needs. While Christian McCaffrey may indeed be the best available player at #25 in this year's draft, my top 3 needs are QB, OT and Safety. If available, I'm selecting the gun slinger from Texas Tech and putting as much pressure on my head coach as the player himself, to make sure he succeeds.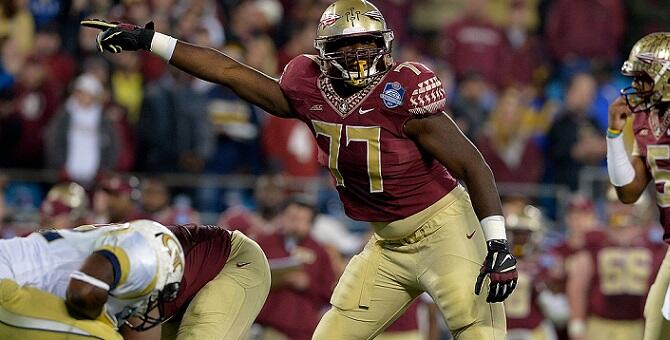 Round 2: Roderick Johnson (OT) FSU
I like what I saw on film of the 6'7 310lb left tackle from FSU. The plan would be to line him up at right tackle while Duane Brown continues to man the left spot for the next couple of years. Roderick Johnson takes a special pleasure in run blocking. Many times on film you will find him successfully sealing off the 5 technique then climbing up to the linebacker and blasting him away from the play. If he can gain more body control when taking on edge rushers, he will play in the NFL over the next decade.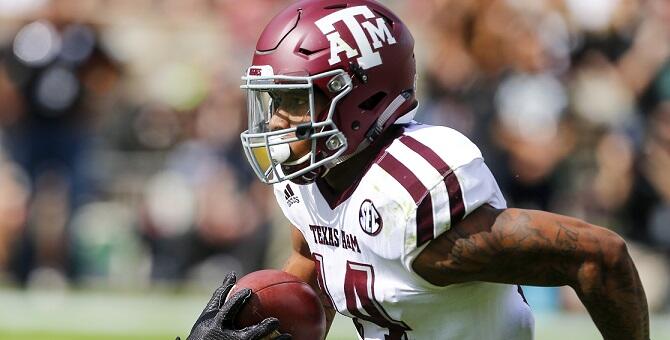 Round 3: Justin Evans (SS) Texas A&M
Justin Evans is an athletic safety from the great state of Texas who is known for his big hits. Even if the plan is to have Kareem Jackson move to safety, picking Evans will add depth and offer Vrabel to install more defensive packages with multiple defensive backs in this pass happy league we call the NFL.
Round 4: Julie'n Davenport (OL) Bucknell
I'll admit that I will not consider this a lock to work out but I like the size, smarts and long arms. As a former defensive end, the most trouble I had with offensive linemen were with those that had long arms and knew how to use them. This is why I would make Davenport the first player in 48 years to be drafter out of Bucknell. Julie 'n Davenport definitely has long arms, 36 ½ to be exact. To put this in perspective, his arms are longer than that of 6'10 Dan Skipper (33 1/8) and 6'8 Zack Banner (34 3/8). Now it is a must to get him to utilize this strength and convert him to a guard.
Round 5: Aviante Collins (OL) TCU
As you can see, we have a theme here. Build up the offensive line!! Collins is another collegiate tackle that I would draft and convert to guard while utilizing his speed and quickness. I am very impressed with his 4.81 40 time at the combine and more impressed that it shows up while watching film on his tackle pulls. We all know that every pick is a gamble and I like the odds of one or two of my 3 picks spent on the O-line will being a success.
Round 6: Traded away to the Washington Redskins during the 2016 NFL Draft to acquire Will Fuller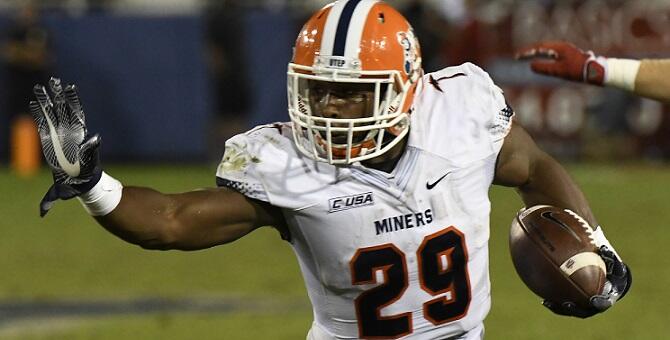 Round 7: Aaron Jones (RB) UTEP
I have had the pleasure of watching Aaron Jones lead UTEP from his freshman year until he declared for the draft as a junior. This is the type of runner that can out duel Alfred Blue, Jonathan Grimes and every other back up running back to become the primary back up to Lamar Miller. Jones plays much bigger than his stature and brings toughness to the running back position that is reminiscent of former Dallas Cowboy Marion Barber.
*Well as I shake myself back into reality and realize I do not get to do this for a living, I am reminded that some of my picks may not be available when I have suggested drafting them and that draft picks are only half the battle. Bringing in those priority free agents and searching the waiver wire should be done with the same diligence as selecting your first round pick (so I guess that makes the draft a third of the battle). Enjoy the time leading up to the draft!!
N.D. Kalu
Brought to you by CommissionGiveBack.com

Koch and Kalu
"In The Trenches" airs daily from 10a-12p on SportsTalk790 (790 AM and 94.5-2 HD)
Read more