Andre Johnson Excited About Coming Back to the Texans to Retire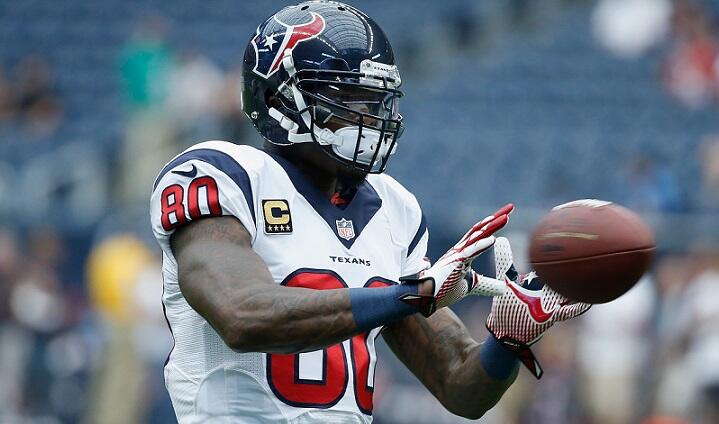 Andre Johnson Excited About Coming Back to the Houston Texans to Retire
PATRICK STARR
Andre Johnson is excited about coming back home to retire with the Houston Texans.
The news that the Houston Texans would be signing former Texans wide receiver Andre Johnson to a one-day contract so he can retire with the organization traveled fast. The ceremony will take place on Wednesday at NRG Stadium, with owner Bob McNair and general manager Rick Smith to re-sign Johnson.
After spending 12 seasons with the Texans and becoming one of the most decorated players in franchise history, Johnson took time to talk to Houston Astros reporter Julia Morales during Monday night's game at Minute Maid Park.
Johnson was clearly humbled by the Texans reaching out to bring him back home.
"I spent a lot of time here; played 12 years here built a lot of relationships," Johnson said at the Astros game. "It is a great city, a very welcoming city. They opened their arms to me in 2003 when I came."
Drafted in 2003 after being selected 3rd overall from the University of Miami in the draft, Johnson finished his Texans career with 1,012 receptions for 13,597 yards and 64 touchdowns. He currently holds nearly every receiving record in Texans history.
"I just tried to give the best play I could when I was out on the football field," Johnson said of his career in Houston. "I am just excited with my career being over now I can come back and retire as a Texan."

Koch and Kalu
"In The Trenches" airs daily from 10a-12p on SportsTalk790 (790 AM and 94.5-2 HD)
Read more