State of the Texans 2017 NFL Mock Draft With In The Trenches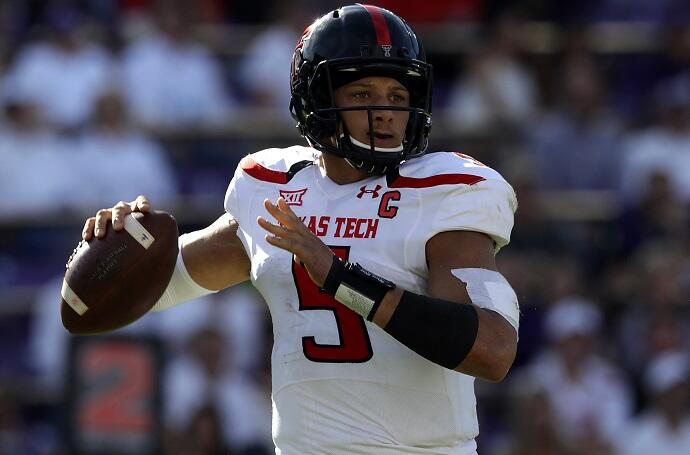 State of the Texans 2017 NFL Mock Draft
PATRICK STARR
State of the Texans Mock Draft along with In the Trenches.
State of the Texans joined Sports Talk 790's In the Trenches, Greg Koch and N.D. Kalu, and Jayson Braddock to put together their 3rd annual Round Table Mock Draft.
The results are as follows.
*The Draft order rotated Pat, N.D., Jayson, Greg.
1. CLEVELAND BROWNS - MYLES GARRETT, TEXAS A&M
The wire to wire top prospect in the NFL Draft. The football operations of the Browns wins out and takes the highest ceiling football player.
2. SAN FRANCISCO 49ERS- SOLOMON THOMAS, STANFORD
49ers need to start rebuilding their team and they find a foundational piece in Thomas at #2 overall.
3. CHICAGO BEARS - O.J. HOWARD, ALABAMA
Surprise pick the Bears find another offensive weapon at the tight end group. A bit of a reach and Howard will have to prove his worth of this pick.
4. JACKSONVILLE JAGUARS- JOHNATHAN ALLEN, ALABAMA
Shoulder issue could be a concern but adding him to a revamped defensive line, the Jaguars have fortified their defense even more.
5. TENNESSEE TITANS- JAMAL ADAMS, LSU
Titans need defensive help and take one of the top end safeties of the draft. Adams is part of a position group that can change a defense.
6. NEW YORK JETS- MARSHON LATTIMORE, OHIO STATE
Jets have to find a replacement for the departed Darrelle Revis, Lattimore steps in as a day one starter.
7. LOS ANGELES CHARGERS - JOHN ROSS, WASHINGTON
Philip Rivers needs help and get some excitement to their offense and find insurance for Keenan Allen.
8. CAROLINA PANTHERS - DALVIN COOK, FSU
The Panthers need a running back and opt for Cook to team with Cam Newton. Cook's workout numbers are not what most want to see but his film does not lie.
9. CINCINNATI BENGALS - HAASON REDDICK, TEMPLE
Bengals find a linebacker that can help both inside and move to the edge to help the pass rush.
10. BUFFALO BILLS- COREY DAVIS, WESTERN, MICHIGAN
With the injury to Sammy Watkins, the Bills have to find another wide receiver. Nothing better than using
11. NEW ORLEANS SAINTS- REUBEN FOSTER, ALABAMA
The Saints do not care about diluted samples and land one of the top five talents in the the draft in Foster. His film shows a top end player that can patrol the field.
12. CLEVELAND BROWNS - DESHAUN WATSON, CLEMSON
Browns need a quarterback but pass on Mitchell Trubisky and land the most decorated quarterback over the past few seasons in Watson.
13. ARIZONA CARDINALS- MIKE WILLIAMS, CLEMSON
Cardinals have been talking quarterback in the public forum but we are not buying it. The Cardinals are going to take a couple more shots in helping Carson Palmer and Larry Fitzgerald try to get one more solid run at the Super Bowl. Mike Williams takes the place of the departed Michael Floyd experiment that did not work out.
14. PHILADELPHIA EAGLES - CHRISTIAN MCCAFFERY, STANFORD
Eagles want to continue to add weapons to help Carson Wentz and with Darren Sproles getting older, McCaffery almost makes too much sense here.
15. INDIANAPOLIS COLTS - GARETT BOLLES, UTAH
Protect Andrew Luck remains a priority. Bolles added to the Colts offensive line helps them immediately at one of their tackle spots.
16. BALTIMORE RAVENS - DAVID NJOKU, MIAMI
Dennis Pitta is getting older, issues at the tight end position in general, Njoku adds to the skill players for Joe Flacco.
17. WASHINGTON REDSKINS - TAKK MCKINNLEY, UCLA
Washington needs edge help and upgrade their defense. Pass rushing is never turned down, McKinnley is an instant help for the pass rush.
18. TENNESSEE TITANS - MALIK HOOKER, OHIO STATE
The Titans landed Jamal Adams early in the draft and with the injury concerns of Hooker the Titans land the best two safeties in the draft.
19. TAMPA BAY BUCCANEERS - LEONARD FOURNETTE, LSU
Buccaneers want to give their offense a boost, getting Fournette added to this offense will give then a future at the position.
20. DENVER BRONCOS - FORREST LAMP, WESTERN KENTUCKY
Broncos need help on the offensive line. The Broncos can figure out if they want to work him at offensive tackle or guard.
21. DETROIT LIONS - JARRAD DAVIS, FLORIDA
Sideline to sideline linebacker that can get the Lions defense solidified in the middle.
22. MIAMI DOLPHINS - TACO CHARLTON, MICHIGAN
Dolphins need an edge player especially with the failed experiment of Mario Williams. Charlton can come in and work from the get go.
23. NEW YORK GIANTS - ZACH CUMMINGHAM, VANDERBILT
Adding speed to the middle of their defense, Giants find a sub package player that could be more for their defense.
24. OAKLAND RAIDERS - QUINCY WILSON, FLORIDA
Raiders have to add to their secondary, Wilson is a possible day one starter. Has big play ability as a defender but can have lows at times.
25. HOUSTON TEXANS - PATRICK MAHOMES II, TEXAS TECH
The Texans end up with a good scenario, one of the top quarterbacks in this draft with minimal risk of giving up picks for a quarterback. Mahomes has the upside but getting him there is up to Bill O'Brien and quarterback coach Sean Ryan.
26. SEATTLE SEAHAWKS - KEVIN KING, WASHINGTON
Richard Sherman's time is coming to an end in Seattle, King is the replacement for the outgoing Sherman when it comes to that time.
27. KANSAS CITY CHIEFS - CAM ROBINSON, ALABAMA
Added depth to the offensive line. Will start his career at right tackle and if it does not pan out he will bump down to offensive guard.
28. DALLAS COWBOYS - MARLON MUMPHREY, ALABAMA
Defensive backs are a must here for Dallas, Mumphery is a tall rangy corner and will thrive in his new home.
29. GREEN BAY PACKERS - TRE'DAVIOUS WHITE, LSU
Packers found out the hard way what happens when you do not have enough cornerbacks during the playoffs. White will step in an start from day one.
30. PITTSBURGH STEELERS - DEREK BARNETT, TENNESSEE
Steelers get a steal and James Harrison's replacement. Barnett falls and the Steelers add another quality football player late.
31. ATLANTA FALCONS - TYUS BOWSER, HOUSTON
Falcons are trying to build their defense especially with the lack of pass rush that showed up at the most important game of the year. Bowser will start as a situational rusher but ultimately take the place of Brooks Reed.
32. NEW ORLEANS SAINTS - CARL LAWSON, AUBURN
Pass rushing never is a bad thing, Saints need help on defense and adding Lawson helps in that area.

Koch and Kalu
"In The Trenches" airs daily from 10a-12p on SportsTalk790 (790 AM and 94.5-2 HD)
Read more