Recapping the Texans 2018 Draft Picks
Going into the 2018 NFL Draft, the Houston Texans did not have a 1st or 2nd round pick, so there was not a whole lot of excitement for some Texans fans, having to wait over sixty picks before Houston would make a selection. Nonetheless, the Texans were able to add some solid pieces for potential starters and depth in this year's class.
Round 3, 68th overall: Justin Reid - Safety - Stanford
Listed by most experts as "best player available" when the Texans were on the clock, this was a solid pick that will add much needed depth to the Texans secondary. Houston added Tyrann Mathieu this offseason, but only on a 1-year deal, and Andre Hal is a solid contributor, but Reid should see the field a good bit this season as Romeo Crennel rotates bodies in the secondary. Round 3, 80th overall: Martinas Rankin - Offensive Lineman - Mississippi State
Leading up to the draft, there were rumblings that the Texans really liked the versatile lineman from Mississippi State. Left tackle was a big offseason need for Houston, and they will expect Rankin to compete for that spot this summer. As of now, second year player Julién Davenport is penciled in to be the starting left tackle but O'Brien and staff will hope for Rankin to earn the spot.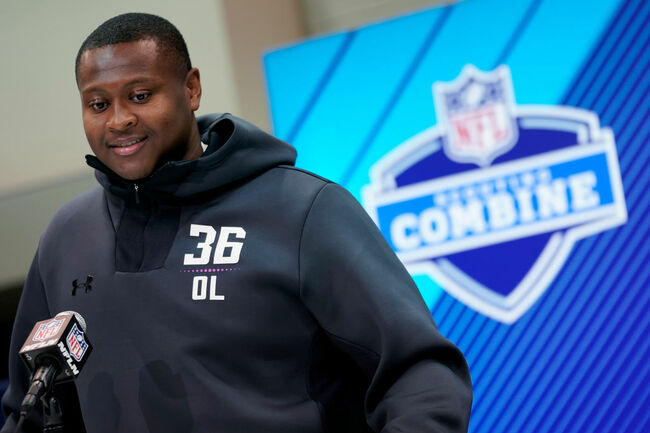 Round 3, 98th overall: Jordan Akins - Tight End - UCF
With the loss of CJ Fiedorowicz this offseason, the UCF tight end adds blocking ability and potentially a decent pass-catcher. Tight end has been a position that has been inconsistent in recent years in O'Brien's offense. It won't take much for Akins to push Ryan Griffin and Stephen Anderson on the depth chart.
Round 4, 103rd overall: Keke Coutee - Wide Receiver - Texas Tech
Outside of DeAndre Hopkins and Will Fuller, the Texans have been thin when it comes to wide receiver production. A guy who slide in as a slot receiver, Coutee will be in the mix for playing time along with Braxton Miller and Bruce Ellington.
Round 6, 177th overall: Duke Ejiofor - Defensive End - Wake Forest
If the Texans can stay healthy up front this season, then we wouldn't expect Ejiofor to get much playing time this season. But if he can impress in training camp and the preseason, he may have a chance to earn playing time. Ejiofor played primarily defensive end at Wake Forest, but the Texans may use him more as an outside linebacker.
Round 6, 211th overall: Jordan Thomas - Tight End - Mississippi State
Thomas will be in the mix along with Akins to compete for a tight end spot. With the way Houston uses tight ends so much in blocking, it's easy to see them keeping three tight ends on the final roster. Thomas will need to impress in training camp to have a shot.
Round 6, 214th overall: Peter Kalambayi - Outside Linebacker - Stanford
Romeo Crennel is looking for depth at outside linebacker, and he may have a project in Kalambayi. As of now, it's hard to see him more than anything as a camp body, but could find his way onto the practice squad for the upcoming season.
Round 7, 222nd overall: Jermaine Kelly - Cornerback - San Jose State
With both Johnathan Joseph and Kareem Jackson aging, it's easy to see the Texans are looking for depth in secondary. We will see what Kelly can do this summer, as he will be deep down the depth chart with the additions of Aaron Colvin and Johnson Bademosi. Koch and Kalu
"In The Trenches" airs daily from 10a-12p on SportsTalk790 (790 AM and 94.5-2 HD)
Read more