Connor: Filling Out the Astros Rotation
The Astros strength in 2018 suddenly is their question mark of 2019, following the news that Lance McCullers will miss the season after undergoing Tommy John surgery. The good news is they have internal options to fill the roles if they have to go that way. Jeff Luhnow has his work cut out for him, let's take a look at the ways he could go to fill the holes in the rotation.
INTERNAL OPTIONS:
1. Collin McHugh
Feels like the odds are pretty good that he will be moving back to the rotation after a stellar year in the pen. Losing him from that bullpen does hurt it, but like the rotation, they have the options to fill the spot he will leave behind.
2. Brad Peacock
Did it in 2017 and you have to think he would welcome a return to the rotation in 2019. My guess is that McHugh gets the first crack at it. I would be surprised if both he and McHugh were in the rotation together. They don't want to remove two arms from that bullpen.
3. Josh James
Electric stuff with plus secondary pitches, James flashed and flashed big in his brief stint last season. He is going to be on the team to start 2018. The question is simply where. They will be careful with the workload for any young arm and James will probably work on some sort of innings limit in the regular season. Of all of the young options they have, the clear front runner as of now for a spot in the rotation.
4. Framber Valdez
They have something in Framber. Good fastball with an already plus curveball is something to build on. The issue for Framber is control. He has to mature as a pitcher and find command. I would be surprised if he wins a rotation spot. I believe it is more like he starts the season in Round Rock instead of Houston.
5. Forrest Whitley
You know the name, you know the story, you know about the stuff. One of baseball's prospects overall is going to make starts in Houston in 2019. I would bet on it being a couple of months after the season starts when he does.
5. J.B. Bukauskas The 2017 first round pick appears to have ramped up his ETA for the Astros. Plus, plus stuff, the biggest knock on him has been his size. If he keeps throwing the way he has, plenty of people will be eating their words about him. My only wonder with him is, could he be the one high end guy in the farm system that could be available in a big trade.
OTHER INTERNAL OPTIONS:
Brady Rodgers, Corbin Martin, Rogelio Armenteros, Brandon Bielak, Brett Adcock
FREE AGENTS: (2018 Team/Teams)
Plenty of reliable options available and a few options to spend big if Luhnow wanted to go that way. He of course has two guys out there that he could bring back, but it appears that only one of them might be on their radar. To the options I believe could be on their mind.
1. Nathan Eovaldi- Tampa Bay Rays/Boston Red Sox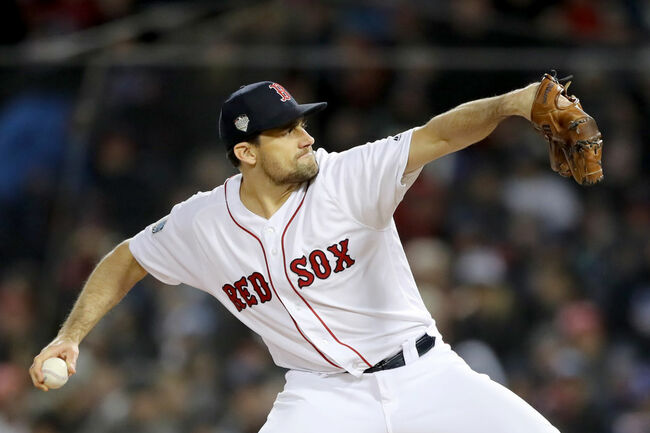 The Alvin native is going to have a big market and the Red Sox will probably push the hardest for his services. Smells like an Astros type of pitcher with the big fastball and plus secondary pitches. Proved that he was fully recovered from his Tommy John surgery that forced him to miss the 2017 season. But buyer beware, he has only made 30 or more starts in his big league career.
2. J.A. Happ- Toronto Blue Jays/New York Yankees
Being older at 36, a very good short term option for any contender. It is crazy, but he keeps getting better. If the Astros feel they have to have a lefty in the rotation, sign me up for a return of J.A. Happ to Houston.
3. Lance Lynn- Minnesota Twins/New York Yankees
A history with Luhnow in St. Louis and being a bounce back type of guy, Lynn is an interesting name. At his best, he can be filthy and look nothing like he did last season when he split his time between the Twins and Yankees. Likely will not find more than a two year deal from any team this winter.
4. Patrick Corbin- Arizona Diamondbacks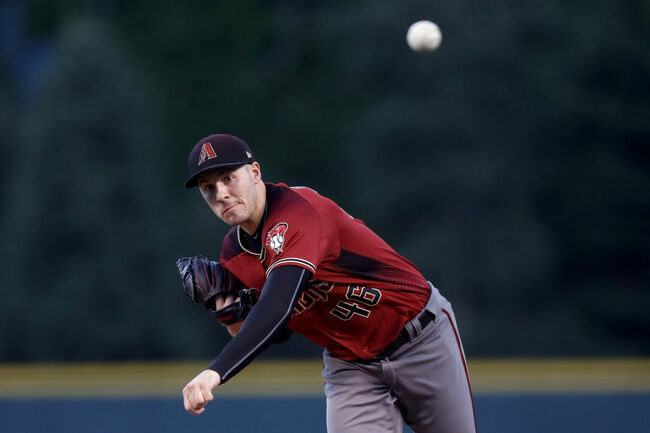 I would peg the Astros chances of signing him at 10%. I would go 5% on the next best lefty on the market, Dallas Keuchel. Corbin is going to land the bigger deal of those two guys given his age and higher end stuff. I believe we will hear the Astros name pop up with Corbin. I do not expect it to be anything real.
OTHER FREE AGENTS TO WATCH:
Hyun-Jin Ryu, Clay Buchholz, Matt Harvey, Marco Estrada, Jaime Garcia, Drew Pomeranz, Ervin Santana, Garrett Richards
THE TRADE MARKET:
If I was putting my money on Luhnow making a splash trade, I would bet on it being a bat. But there could be some big names available and you know he will not sit back and not talk with teams about these guys. To the names I think could be available and on their radar.
1. Corey Kluber- Cleveland Indians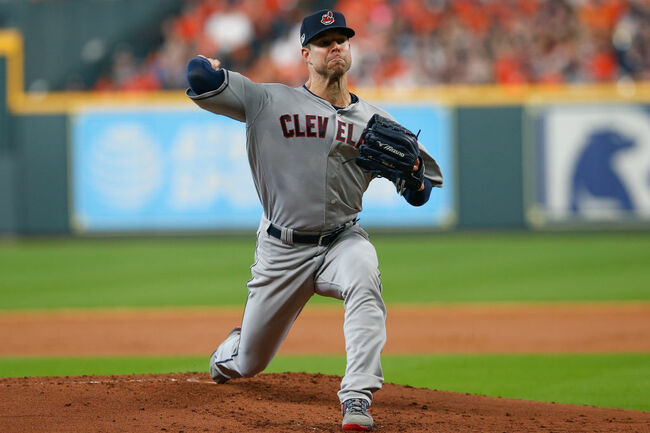 It probably caught many by surprise to see the news that the Indians will listen to offers on the 2014 and 2017 AL Cy Young winner, who is a finalist for the award again this year. Cleveland is strapped and the time to move him is probably now. Waiting another year would be a dangerous game. Now 32, there are plenty of reasons to have some worry. His stuff in terms of velocity has slowly ticked down over the last few season and he has simply not been good each of the last two years in the postseason.
But despite those worries, you cannot ignore the good. He is a top of the rotation workhorse that gives you insurance for the top of your rotation if you were to lose Verlander and/or Cole next winter. Every single contender will be lined up to get him. The market will be hot and thick, you will have to surrender a lot to get him. With three years of control left at very fair money considering his production overall, it would not shock me if Luhnow found a way to win the Kluber derby if the Indians make the smart decision to move him this winter.
2. Carlos Carrasco- Cleveland Indians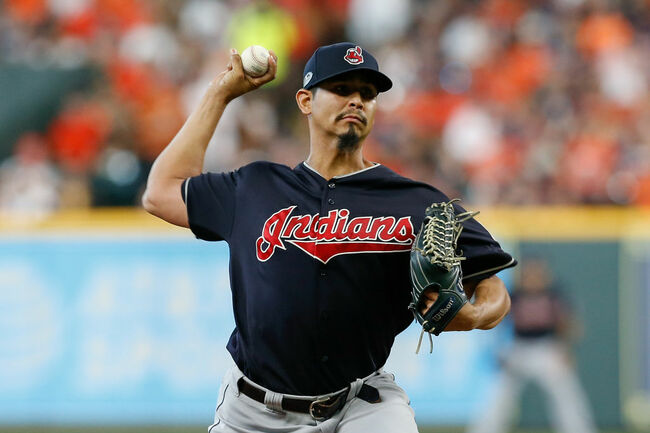 The Indians could move multiple starters and the reports are out there that they will listen on Carrasco as well. His market might not hit a Kluber level, but it should be close due to the fact that he is under contract for another season at less that ten million and has a team option for about the same number in 2020. Reliable innings eater that would plug in right behind Verlander and Cole, would add to the Astros already huge numbers of strikeouts for their starters.
3. James Paxton- Seattle Mariners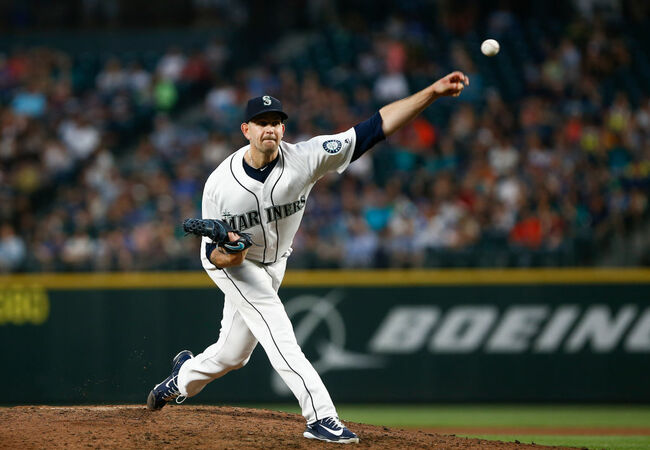 The Big Maple has been an Astros killer. Getting him out of the division is what I would love to see more than anything, but seeing him take the mound at MMP in an Astros uniform would be just as nice. The rumors are mixed, some say they are going to tear it down while others say they are just listening. If they are smart they tear it all down. All of it. They have not been able to get over the top and that is not about to change. Paxton, despite injury concerns, would take a huge package to land. When he is healthy and at his best, he might be right there behind Chris Sale as the games best left handed starter.
4. Marcus Stoman- Toronto Blue Jays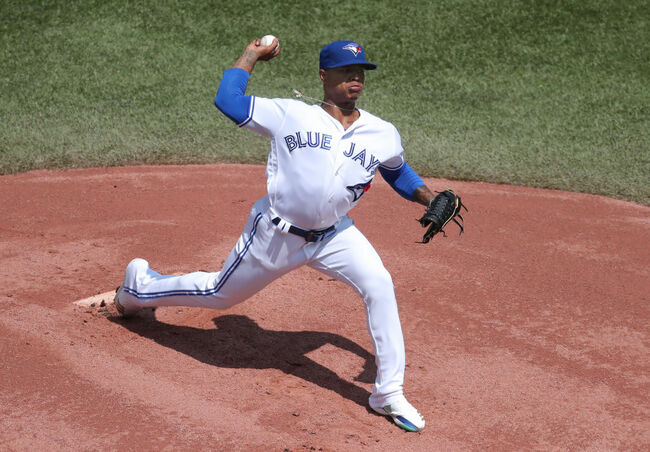 A buy low candidate if the Blue Jays decide to move him this winter after being a sell high guy last offseason for Toronto. No team at this point should be trading for him to put at the top of their rotation and the Astros clearly would not be doing that. He is not a big guy and his body has already had issues, but if he could regain his 2017 form, he would be a huge boost to any rotation.
5. Michael Fulmer- Detroit Tigers
The Tigers would move him if the offer is big, but they might be wanting to hold on to him a while longer in hopes he rebounds from a rough 2018. Big stuff and multiple years of control make him a guy that many teams will drool over. A name to probably always keep on your radar if you are a contender.
6. Kyle Gibson- Minnesota Twins
The Twins are in a weird spot and would be smart to move him now. You would be more comfortable with Gibson as your fourth or fifth in a rotation, at his best he would probably give you about the same level of production as a Collin McHugh.
7. Julio Teheran- Atlanta Braves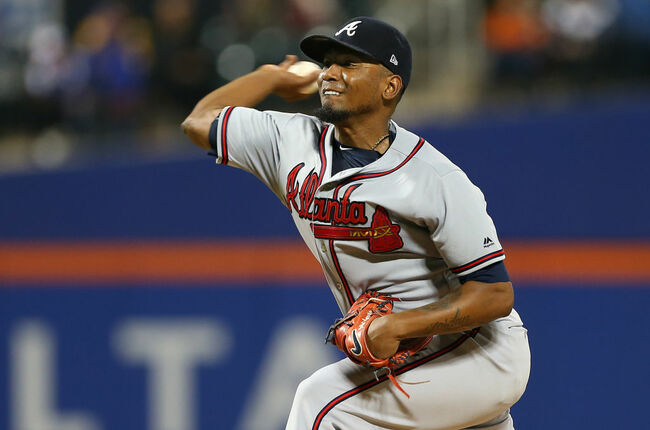 The Braves have listened to offers for him every single year it feels like and this might actually be the winter that sees him dealt. Has the stuff to be a top of the rotation guy, but is too up and down to rely on in that type of spot yet. With the Braves back in contender mode, I think for the Astros as a trade partner does not work here for Atlanta.
OTHER NAMES TO WATCH ON TRADE MARKET:
Dylan Bundy, Jacob deGrom, Noah Syndergaard, Sonny Gray, Alex Cobb, Danny Duffy
MY PREDICTION FOR ASTROS ROTATION:
1. Justin Verlander
2. Gerrit Cole
3. Charlie Morton
4. Collin McHugh
5. Josh James/Possible Opener Role Spot
There are plenty of options for the Astros and I do think there is a really good chance they sign or trade for a starting pitcher. But for me right now, I think with so many internal options, the most likely outcome is Luhow not adding to the payroll and going with what they have, which is probably better than most of what is realistically available. The MLB Winter Meetings cannot get here fast enough.

Sean Salisbury
Sean Salisbury is a longtime sportscaster who has covered the Houston market for many years talking Texans, Astros, Rockets & much more. He has worked as an TV analyst for ESPN shows like NFL Live & SportsCenter, and served as both an NFL & CFL...
Read more