Survival Guide: Five Things the Rockets Need without James Harden
For the first time since James Harden joined the Rockets in October 2012, he will end up having missed significant time in a regular season. This is unknown territory for the Rockets because Harden, currently out with a Grade 2 hamstring strain, has only missed two games in the past three seasons combined. Luckily, the Rockets (29-11) now have Chris Paul to lean on.
Even with Paul, not having the best all-around offensive player in basketball can hurt you not just on offense, but also on defense. That's because other players must use energy needed for defense in trying to lighten Paul's load on the offensive side of the ball. Though they've currently won four of six, can Houston remain effective without Harden for a 10-to-15-game stretch, if needed? Here's my survival guide to life without him: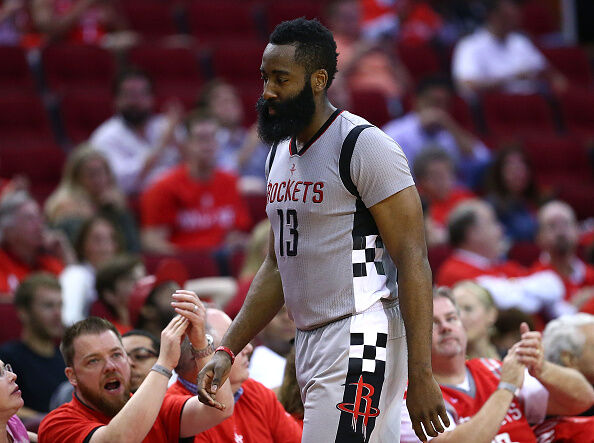 Play Defense
When you are without Harden's 32 points and nine assists per game, your margin of error is lower – and you need to make it up on the other end with excellent defense. Unfortunately, the Rockets have had a 107.1 defensive rating since his injury, which ranks No. 14 in the league during that stretch. The defense has slipped significantly from a No. 4 ranking earlier in the season. The regression began after Luc Mbah a Moute hurt his shoulder on a dunk vs. Charlotte, but the Rockets still have multiple good defenders in Paul, Trevor Ariza, P.J. Tucker, Clint Capela, and Nene (when healthy). When Mbah a Moute returns soon, the defense should improve. But even without him, the Rockets should still be a top-10 defensive squad.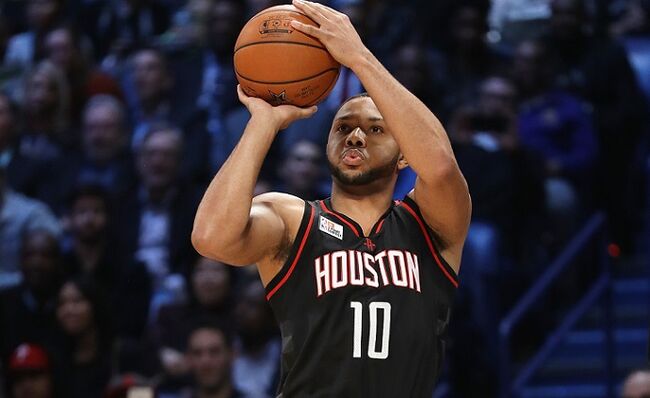 Eric Gordon's Playmaking
Eric Gordon has long been called a professional scorer, but he has never been known for playmaking and putting others in a place to score. While he will likely not average nine assists per game like Harden, you would hope to see him passing the ball more in James' absence -- and he has done just that. Gordon is averaging 6.4 assists since Harden's injury, compared to 2.6 assists per game for the year. This is huge because when a team loses a playmaker, the ball usually starts to stick and stops moving. But the Rockets as a whole have improved their passing, resulting in a higher assist percentage (57.4% to 61.7%) and more assists per game (22.6 to 25.6) since Harden went out. A lot of this has to do with Gordon taking on that responsibility and not leaving it all for Paul. Before Harden's injury, when Gordon drove on the pick and roll, he often looked to score himself. But he is now looking at all of the options, including both the roller and shooters set up in the corners. Adopt a Slower Pace
A team that wants to be successful needs to play at the pace of their best player. During his time with the Clippers, Paul played at a much slower pace than Harden did with the Rockets. Last year, the Clippers' pace was No. 17 overall, whereas the Rockets' pace was No. 3. When Paul has played without Harden, the Rockets have a played at a faster pace than they have all year -- which is a little surprising. Paul has never been known for pushing teams up and down the floor every night. Even though Mike D'Antoni always tries to push the pace, he should consider accepting a slower pace for the time being. Although Paul is not old, he is on the wrong side of 30 -- and bringing the ball up every possession is much harder than people think. This is not a major concern, but with Paul having to play a couple extra minutes each night with Harden sidelined, it is something D'Antoni should consider.
Stay Afloat
The NBA always comes down to wins and losses, and as of now, the Rockets are 3-2 since losing Harden. While one of those losses was to Golden State, the other loss was a rather disappointing performance at Detroit without Reggie Jackson or Andre Drummond, and with the Pistons on the second night of a back-to-back. The win vs. Portland was impressive, considering the Trail Blazers beat the Spurs and Thunder in their previous two games. Houston's next five games are at Phoenix and the Clippers, and home vs. Minnesota, Golden State, and Miami. The Rockets should beat the Clippers and Suns, but Miami has won six in a row and Minnesota has been playing extremely well. If the Rockets won two of those three games against the Heat, Timberwolves, and Warriors, they would have a 4-1 stretch. Realistically, 3-2 feels more probable. That would give them a 6-4 record without Harden, assuming he does not come back in the next week – though Kelly Iko reported Wednesday that it's at least a possibility.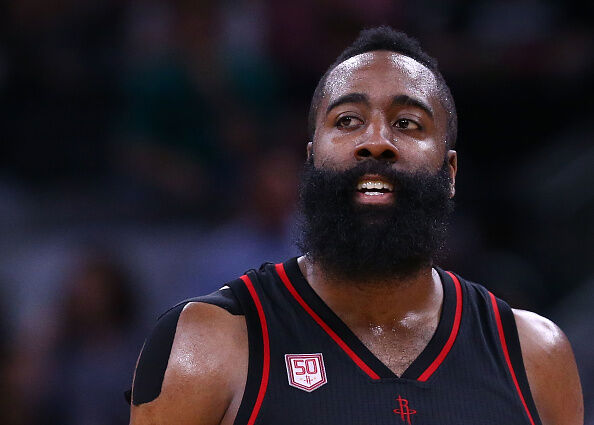 Find a Veteran Waiting for the Call
Two words: Gerald Green. He has simply been awesome since joining the Rockets. He has been playing 26 minutes a night and averaging 16.6 points per game while shooting almost 50% from the field and behind the three-point arc. He also has played strong defense, and his athleticism gives the Rockets another rebounder. Usually when Gordon has to be inserted into the starting lineup due to injuries, the Rockets don't have that scoring punch off the bench. In this case, however, Green has put up Sixth Man of the Year-type numbers in his short time here in Houston. When Harden gets back, having both Gordon and Green coming off the bench should give the Rockets one of the NBA's best benches.
All in all, Rockets fans should be happy where the team is right now. Since mid-December, they've consistently had about two or three rotation players out, and it is always hard to win with so many injuries. But by the end of January, it looks promising that the roster will finally be 100% again. Moreover, based on finding Green off the scrap heap, D'Antoni can play up to a 10-man rotation with players that he fully trusts. That means fewer minutes for everyone, something that the Rockets have not been able to do in quite some time. Even with all the injuries, the Rockets can still finish with 60 wins -- which would be a franchise record and put them on course for an extended playoff run.

Talking Rockets w/ Ben DuBose
Want to know more about Ben DuBose? Get his official bio, social pages & articles on SportsTalk 790!
Read more