A Disappointing End Is Not a Disappointing Season
Looking back, I think most of us can agree Game 7 was probably one of the more gutting loses in Houston sports history. The Rockets showed no quit throughout the whole game, but, as everyone knows, their shots went cold at the worst possible time and the whistle seemed a bit unfair. Add some incredible shot-making by the defending champion Golden State Warriors in the second half, and the Rockets lost, 101-92. While that was a wrenching disappointment, this was in no way a disappointing year. In hindsight, there is a tremendous amount to be happy with. All in all, Houston fans should be proud of this team and of what they accomplished.
Perhaps the most important characteristic of this team can't be measured on the stat line — the sheer mental toughness shown all year long. The team stayed laser-focused through the regular season, even though it felt at times the team was a walking medical bay. When injuries piled up, losing Chris Paul for some time and even soon-to-be MVP James Harden for a handful of games, the Rockets never faltered and kept winning as if the whole squad was out there. That same toughness was also on display in all three seven-game series during the postseason.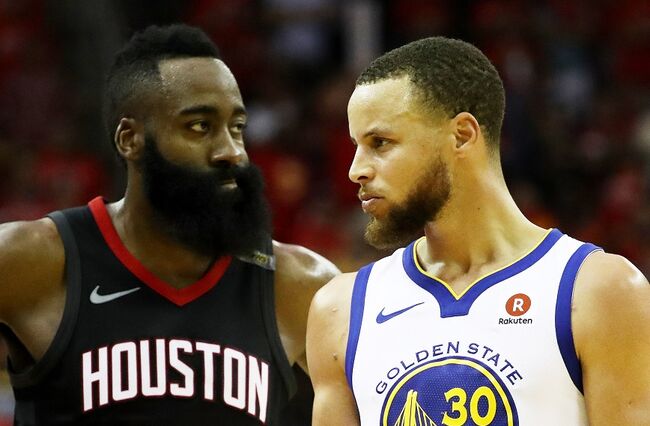 Postseason Recap
In the Minnesota series, the Rockets looked on the ropes in Game 4 on the road, down 49-42 halfway through the second quarter with no momentum. By the next quarter, they proceeded to have one of the best playoff quarters in the last 50 years by putting up 50 points while holding Minnesota to 20, taking control of that series. In the Utah series, they were embarrassed in Game 2 at home, only to go to Utah and win both games at one of the NBA's toughest home court environments. Then in the Golden State series, whn they were blown out by 40 points in Game 3 and down 12 with 10 minutes to go in Game 4, they shook it off and pulled out the victory. Mental toughness is not an easy skill. If there is one thing for certain, the Rockets aren't "The Raptors of the West," as some previously alleged.
As of now, there's a real case that the Rockets could be the best team in the league. Call me a homer, but you cannot convince me the Golden State series even gets to a seventh game with a healthy Chris Paul. And that is yet another thing that Houston can be happy about — CP3. For stretches of the playoffs, you could argue that Paul was Houston's best player, and he indisputably was in Games 4 and 5 of the Western Conference Finals. While it feels like a crime that Houston didn't get another ring, I feel for Chris the most. For his whole career, he has been criticized for his playoff performances even though statistics tell something different (top 10 all-time in PER and second in assist percentage). This was his opportunity to wash away all of that with a ring. He did get much of it off his back with stellar play throughout the postseason, but the championship would have validated it and cemented himself as one of the 20 greatest players in the league history.
The defense was also a huge bright spot in the Rockets' season. I think the national media has finally woken up to the fact that the Rockets are of the best defenses in the league and, most importantly, the only one that can consistently match with Golden State. I have never seen in the last two years how bothered the Warriors were on the offensive end. They were forced, for the most part, to play the Rockets' game of heavy isolation. There were some games where the Warriors just went off, and the Rockets could do nothing about it (Game 3, Game 6). But by and large, the Rockets forced the most talented team in league history to play their style, which I don't think has ever happened to a team of that stature. While it was a tough ending to the year, the Rockets will most likely end up with the best record in the league again next year, and will meet Golden State again in May 2019 for the NBA (oops, Western Conference) title.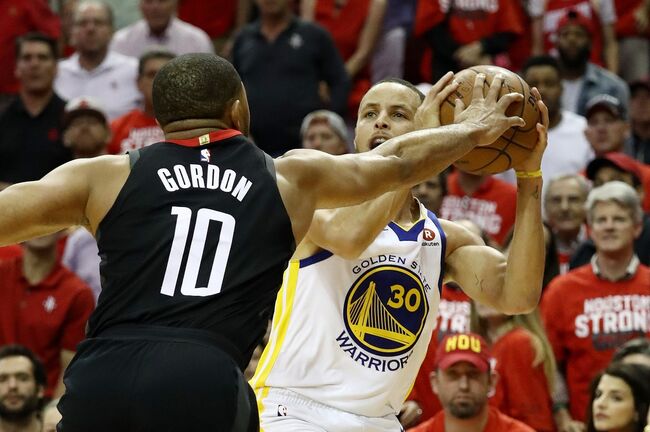 Looking Ahead to 2018-19
As we all shift gears to next year, what do the Rockets need to do this offseason to have the same championship mentality as this year? First and foremost, they must re-sign Chris Paul and Clint Capela. This is fairly obvious, but Capela will likely receive a max offer sheet from a bad team (Phoenix and Dallas). The Rockets need to try to avoid restricted free agency with Capela and sign him before the July 1 date. Similarly, Paul is coming back. We should not be concerned one bit that he won't be in a Rockets uniform next year. The only question is for how much.
Finally, what can the Rockets do with the Ryan Anderson situation? The reason for his disappointing play for a good bit of the 2018-19 season remains a mystery. Ryan is a great shooter, and in the right situations a decent rebounder and defender… and by all reports, a great teammate. Does Houston hope he returns to normal and makes his contract look not so awful? If the Rockets aren't optimistic that he will return to form as the guy who shoots light out, his contract is just too much for a guy who barely logged any meaningful minutes down the stretch of the season and postseason. With an annual price tag of $20 million for two more seasons, and in his current state, Anderson might have the worst contract in the league.
There are some routes the Rockets can take to off load his contact, but the best way is likely to either trade him in a deal with Eric Gordon (a positive asset) for a big-name player, or to waive and stretch him. For the waive and stretch route, the Rockets would end up paying him $8 million for the next five years. That might not be a bad choice because the Rockets are one of the older teams in the league, and if they keep this core together, it likely lasts only for the next three to four years. Getting $12 million off the books for the next two years might be the best route. For any trade, the Rockets would likely have to include two future first round picks to move him. And this leads to my next point of trying to lure LeBron James to Houston.
After the Warriors sweep Cleveland this year (yes, it will happen even if J.R. Smith doesn't have another J.R. moment), it is hard to imagine that LeBron might think of going somewhere else besides Houston when the Rockets are at most oneplayer away from dominance. While the Philadelphia 76ers are an intriguing option, my sense is that they are too young, Ben Simmons and LeBron play too similar of styles, and Simmons needs a few more years to develop his jump shot. And if you want to knock LeBron for something in his career, it is that he has not been a consistent outside shooter, even though he is mightily improved in that area.
The best way to get LeBron to Houston is for James to opt into the final year of his existing contract, as Paul did last June with the Clippers, as a condition of a trade with the Rockets that includes Anderson, Gordon and the two first-round draft picks. Both sides win because the Cavs get a great scorer and playmaker and more draft picks to strengthen their rebuilding efforts. The Rockets, of course, get the best basketball player in the last 20 years.
If the Rockets cannot get LeBron, they might try to pursue Paul George, but that may not be such a great idea. While George is an elite player and a stellar defender, the Rockets would have to go the same opt-in-and-trade route, and do the Rockets really want to give a West rival their third-leading scorer and a solid playmaker in Gordon? While Russell Westbrook does not have a strong track record of players fitting with him, I think Gordon would be a great fit. When Westbrook isn't in the game, Oklahoma City would have another 20-points-per-game scorer and a guy who has shown he can also get 5-6 assists per game when used in a starting role. (Check out Gordon's numbers when replacing Paul or Harden this year for the Rockets.)
Giving Westbrook that kind of weapon does not come without its risks to the Rockets, especially with a healthy Andre Roberson back. So perhaps it is best to either get LeBron or bring back the same team as this year, because they already proved that — when healthy — they can beat Golden State in a seven-game series.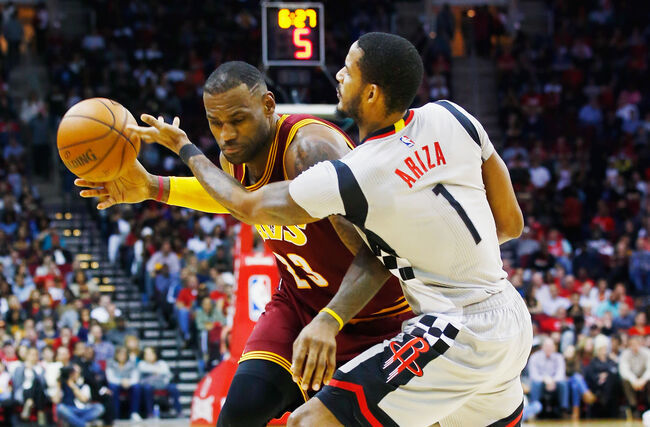 Talking Rockets w/ Ben DuBose
Want to know more about Ben DuBose? Get his official bio, social pages & articles on SportsTalk 790!
Read more