Robert Brazile & Sean Jones Talk Oilers History
Adam and Sean talk with Robert "Dr. Doom" Brazile about the Houston Oilers history being in Tennessee with the Titans franchise, & whether the name and history should be moved back to Houston.
"It has no home," Sean Jones said on the Oilers history. "I'd like to make a push to bring everything that is Houston and the Oilers back to the Astrodome. The Titans don't need it."
Brazile said he has yet as an All-Pro to be invited to a Titans game. Brazile played linebacker for the Houston Oilers from 1975 to 1984.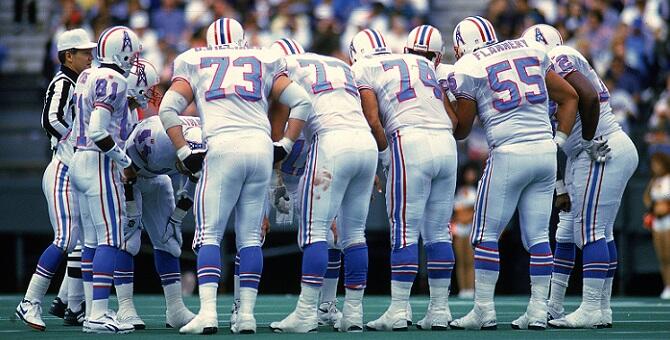 The Bottom Line with Jones & Braddock
Catch The Bottom Line with Jones & Braddock 3-6 p.m.weekdays on SportsTalk790 (790 AM and 99.1-2 HD)
Read more