Could Texans Make a Move for Garoppolo?
With the disappointing play of quarterback Brock Osweiler for the Texans last year, many on the outside look at Houston's top-rated defense and say if they could just get good quarterback play, they could be a contender in the AFC.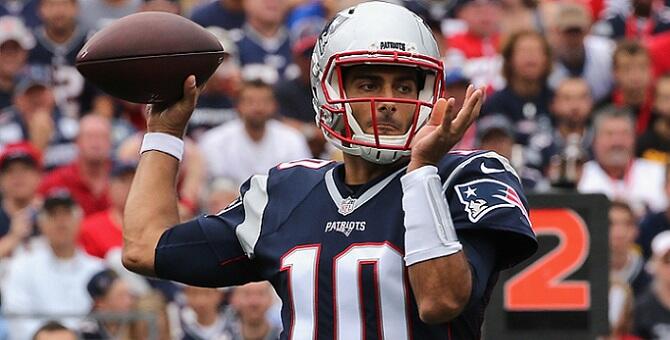 While Tony Romo rumors continue to circulate, ProFootballTalk has a story saying the Texans could be a trade option if New England decides to move their backup quarterback, Jimmy Garoppolo.
Ultimately, Mike Florio says the Patriots should trade him to an NFC team, and keep him away from making a fellow AFC team stronger. Also, there is the fact that $16 million is fully guaranteed to Osweiler next year, which might be a tough pill to swallow for a backup on the bench in Houston.
If the Patriots opt to keep Garoppolo next season, he'll be a free agent in 2018 and can walk, with New England not getting any compensation in return. Of course that all depends how much longer Tom Brady will continue to play. And it appears that won't be ending anytime soon.

The Bottom Line with Jones & Braddock
Catch The Bottom Line with Jones & Braddock 3-6 p.m.weekdays on SportsTalk790 (790 AM and 99.1-2 HD)
Read more