Rick Smith on Hopkins: "We Are Absolutely Intent on Re-Signing Him"
Speaking to the media at the NFL Combine in Indianapolis on Thursday, Houston Texans General Manager Rick Smith was asked about re-signing wide receiver DeAndre Hopkins to a long-term deal.
"Our goal is to keep all of our good young players, and DeAndre is a good young player," said Smith. "We are absolutely intent on re-signing him; when that happens is up for debate. But he's definitely in our plans."
Hopkins is entering the final year of his rookie deal, making around $1.9 million a year under that deal. Hopkins held out of last year's training camp for a short time, unhappy with his current compensation, coming off a monster season in 2015.
Last year, with quarterback struggles under Brock Osweiler, Hopkins had his lowest production since his rookie season, catching just 78 balls for 954 yards and just four touchdowns.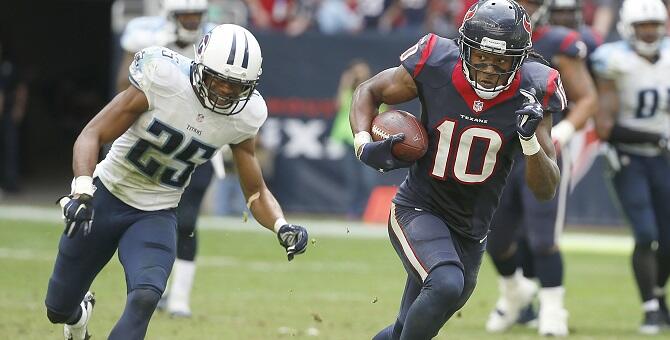 The Bottom Line with Jones & Braddock
Catch The Bottom Line with Jones & Braddock 3-6 p.m.weekdays on SportsTalk790 (790 AM and 99.1-2 HD)
Read more