Astros Beat Orioles 3-2, Improve to 6-1
HOUSTON - Josh Reddick had three hits and Alex Bregman's tiebreaking RBI single in the seventh inning lifted the Houston Astros to a 3-2 win over the Baltimore Orioles on Wednesday to complete a three-game sweep.
Miguel Castro (0-1) took over for Dylan Bundy to start the seventh and walked Derek Fisher with one out. Fisher stole second base with two outs and the Astros went on top when he scored on Bregman's single to left field.
Reddick, who started the season 1 for 11, singled three times on Wednesday after hitting a two-run homer and a grand slam in his last two at-bats on Tuesday night.
Houston starter Dallas Keuchel allowed five hits and two runs - one earned - with four walks in five innings. Brad Peacock (1-0) allowed two hits in three scoreless innings for the win.
Bundy, who threw seven scoreless innings in his first start this season, allowed five hits and two runs while fanning eight in six innings.
Jonathan Schoop had three hits for the Orioles, who have lost five straight since a win on opening day. Manny Machado singled with two outs in the ninth, but Peacock struck out Schoop to end it.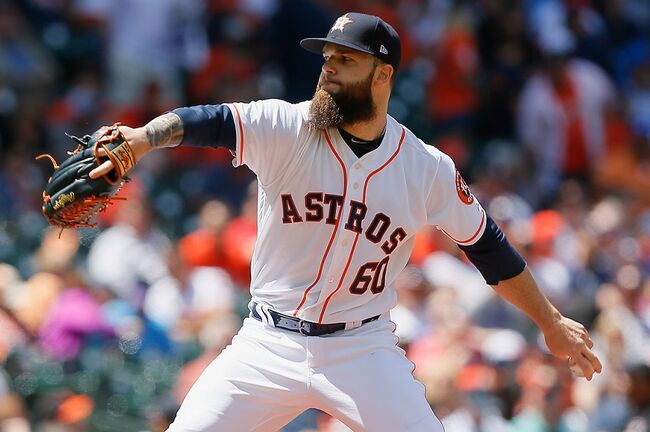 The Orioles got going early in this one when Tim Beckham hit a leadoff single and Schoop singled with one out. Adam Jones reached when he hit a high popup that second baseman Jose Altuve apparently lost in the sun and allowed to drop right in front of him in the infield. Schoop was out at second at the play, but Beckham scored to make it 1-0.
Trey Mancini followed with a single, but Keuchel settled down to strike out Danny Valencia to end the inning.
Reddick singled with no outs in the second and Marwin Gonzalez followed with a double. The Astros tied it up when Reddick scored on a groundout by Jake Marisnick.
Valencia walked to start the fourth and Caleb Joseph singled with one out. The Orioles regained the lead when Craig Gentry grounded into a force out that allowed Valencia to score.
Altuve and Reddick hit consecutive singles with one out in the sixth inning before a sacrifice bunt by Gonzalez scored Altuve to tie it at 2-all.

The Bottom Line with Jones & Braddock
Catch The Bottom Line with Jones & Braddock 3-6 p.m.weekdays on SportsTalk790 (790 AM and 99.1-2 HD)
Read more