Astros Select LHP Anthony Gose in Rule 5 Draft
ORLANDO, FL - The Houston Astros made one selection in the Major League portion of the Rule 5 draft today, selecting left-handed pitcher Anthony Gose from the Triple A roster of the Texas Rangers. In the Triple A phase of the Rule 5 Draft, Houston selected left-handed pitcher Chris Nunn from the Chicago Cubs.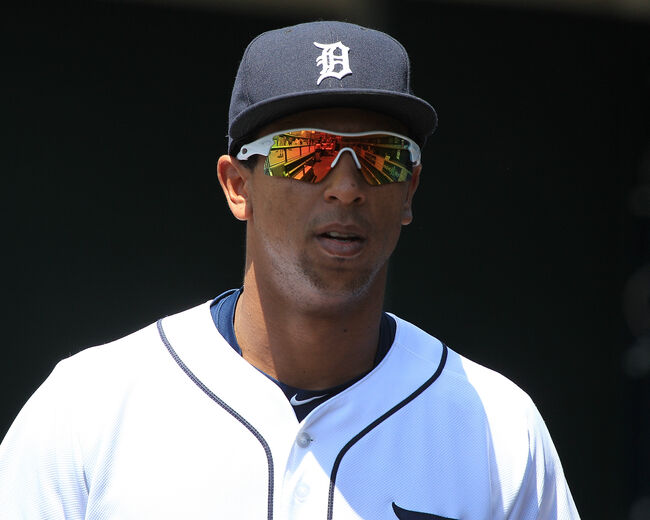 The Astros did lose one player in the Major League Rule 5 Draft, as Miami selected right-handed pitcher Elieser Hernandez in the first round. In the minor league phase, the Astros did not lose a player.
Gose, 27, was selected from Texas, but had spent his 2017 season in Detroit's organization, when he saw his first action as a pitcher. The left-hander made 11 relief appearances with Class A Lakeland, recording 14 strikeouts against six walks and a .189 opponent batting average. Prior to 2017, Gose was a Major League outfielder and had spent five seasons with the Blue Jays (2012-14) and Tigers (2015-16). He's appeared in 372 career games, with a .240 (271x1128) career batting average.
Gose was originally a second-round pick by Philadelphia in 2008 and was traded to Houston in 2010 along with left-handed pitcher J.A. Happ and infielder Jonathan Villar in exchange for right-handed pitcher Roy Oswalt. He was traded by Houston on that same day to Toronto in exchange for infielder Brett Wallace.
Nunn, 24, made four starts with Double A Tennessee last season, posting a 4.76 ERA (9ER/17IP) with 14 strikeouts in 17.0 innings. He missed the entire 2016 season, but has made 180 career minor league appearances, posting a 20-5 record, a 4.06 ERA (104ER/230.1IP) and 256 strikeouts in 230.1 innings. He was originally a 24th-round pick by San Diego in the 2012 draft.
With the addition of Gose, the Astros 40-man roster is now full.

Matt Thomas
"The Matt Thomas Show" airs noon-3 p.m. daily on SportsTalk790 (790 AM and 94.5-2 HD)
Read more