Astros Announce 2018 Minor League Players of the Year
HOUSTON, TX - The Houston Astros player development department has named OF Kyle Tucker the 2018 Astros Minor League Player of the Year, and RHP Josh James the 2018 Astros Minor League Pitcher of the Year.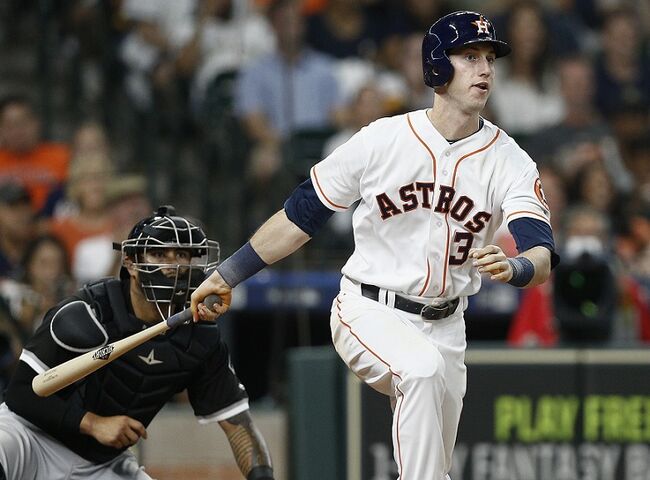 This marks the second-consecutive Astros Minor League Player of the Year Award for Tucker, who batted .332 with 27 doubles, three triples, 24 homers, 93 RBI, 20 stolen bases and a .989 OPS (.400 OBP/.590 SLG) in 100 games with the Triple A Fresno Grizzlies. The 21-year-old was also named the Baseball America Triple A Player of the Year and a Baseball America First Team Minor League All-Star. Tucker led all Triple A hitters in OPS and ranked third in batting average despite being the second-youngest player at the Triple A level. In addition to being named a Pacific Coast League Midseason All-Star, Tucker also received two PCL Player of the Week awards (June 18-24; Aug. 20-26) and was named the PCL August Player of the Month.
Tucker was selected by the Astros with the fifth overall pick in the first round of the 2015 MLB draft and is ranked by multiple third party outlets as the top position player prospect in the Astros system. The Tampa, Fla., native made his Major League debut with the Astros on July 7 at Minute Maid Park and has played in 22 games at the big league level with Houston across three stints with the club.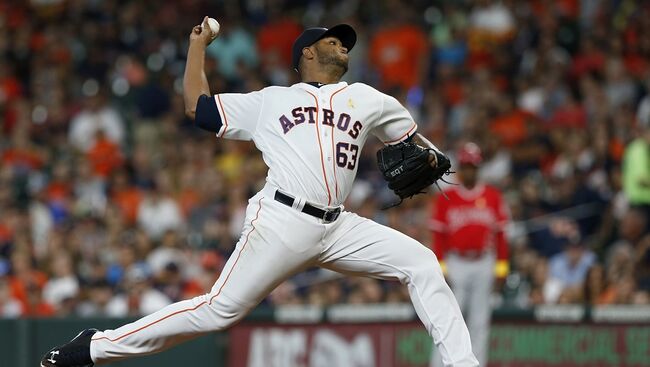 James put together one of the most dominant seasons in the minor leagues this year, combining to go 6-4 with a 3.23 ERA (41ER/114.1IP), 171 strikeouts and a .191 opponent batting average in 23 games (21 starts) between Triple A Fresno (17g) and Double A Corpus Christi (6g). The 25-year-old led the minor leagues in strikeouts per 9.0 innings ratio (13.46) and strikeout rate (36.3%). His 171 strikeouts were tied for the fourth-most in the minor leagues and were the most by an Astros minor league pitcher in over a decade.
James made his Major League debut with the Astros on Sept. 1 vs. the Angels, striking out nine batters in 5.0 innings to tie the second-most strikeouts recorded by an Astros pitcher in a Major League debut. Selected by the Astros in the 34th round of the 2014 MLB Draft, James surpassed Darryl Kile (30th round, 1987 MLB Draft) as the lowest-drafted pitcher in franchise history to make a start in Major Leagues for Houston.

Matt Thomas
"The Matt Thomas Show" airs noon-3 p.m. daily on SportsTalk790 (790 AM and 94.5-2 HD)
Read more