Trade Deadline Preview, & Why Ibaka Isn't a Rocket
Despite their rumored interest, the Rockets didn't land Serge Ibaka. Instead, the Magic are sending their athletic big man with the sweet three-point shooting stroke to the Toronto Raptors, with Terrence Ross and a first-round draft choice heading to Orlando as compensation.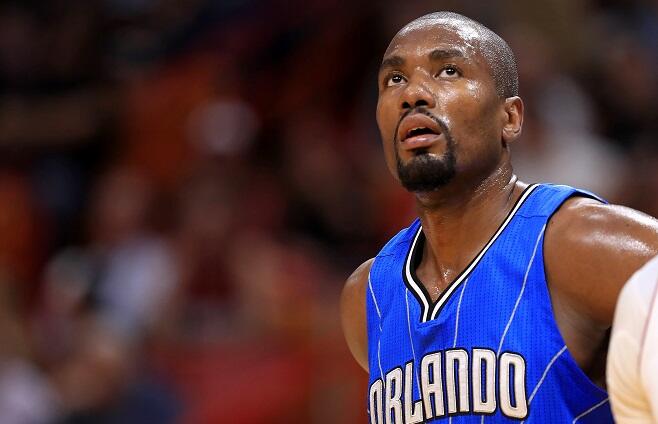 So what does that tell us about the Rockets and their approach next Thursday's trade deadline? Here are my takeaways:
1.) The Rockets chose not to match the package. The first-round pick that Toronto will send to Orlando is the lower of their two 2017 picks — one being their own, and another from the Los Angeles Clippers. In other words, the pick value is highly comparable to the Rockets' first-round selection, which they own and could have traded.
As far as Ross, he's a fifth-year swingman that's yet to even average 11 points per game in a single season. He's not a great defensive player, and offers little in the way of play-making or rebounding. He's a capable outside shooter with athleticism, but in his fifth season, Ross is what he is. His upside is certainly not as high as second-year forward Sam Dekker or starting center Clint Capela, and perhaps not even as high as promising second-year big Montrezl Harrell. In other words, it's not that Houston didn't have the goods to get Ibaka — it's that they chose not to do it.
2.) Financial flexibility matters. So why didn't the Rockets bid more aggressively, given their need for more rim protection and shooting? Only GM Daryl Morey can say for sure, but my bet is it has to do with future flexibility. Toronto has long had a hard time attracting marquee free agents, and history shows us their preferred route is to build through the draft and trades — such as their deal with the Rockets for Kyle Lowry back in July 2012. Then, after trading for the player and immersing them in Toronto's culture, the Raptors believe they can boost their odds of re-signing him — just as they did with Lowry. Other than Carmelo Anthony, who has a no-trade clause and likely wouldn't approve a deal to Toronto, Ibaka was the biggest name on the market. Further to the point, Toronto traded for Ibaka knowing they wanted to re-sign him this summer — thus making it more palatable to pay a higher price.
Houston, on the other hand, is a very different situation. Morey believes the Rockets are a destination franchise, and that could especially be the case this summer, considering the team's enormous success (40-17) this season. But if the Rockets want to be a player in July, the math doesn't work for Ibaka to be a part of the equation. Even if Houston had hypothetically traded for Ibaka and waited until after a separate free-agency signing to re-sign him (using Bird rights), Ibaka's $18-million cap hold would've been prohibitive to Houston's ability to go after any noteworthy free agents (potentially including Blake Griffin, Chris Paul, Gordon Hayward, Paul Millsap, and more).
Ibaka had value to the Rockets as a rental for the remainder of this season. But beyond that, a long-term commitment to Ibaka would essentially lock in the team's core, as is, for the foreseeable future. With the bar of catching the Golden State Warriors so high, my bet is Morey would like the possibility to eventually pair star guard James Harden with another All-Star level player — which Ibaka is not.
In short, under Toronto's analysis, Ibaka would be a long-term part of the franchise's core — and thus they were willing to pay a higher price. Under Houston's thinking, Ibaka would essentially be a two-to-three month rental — and in those circumstances, it didn't make sense for Morey to part with major assets. Houston wanted him, but only at the right price.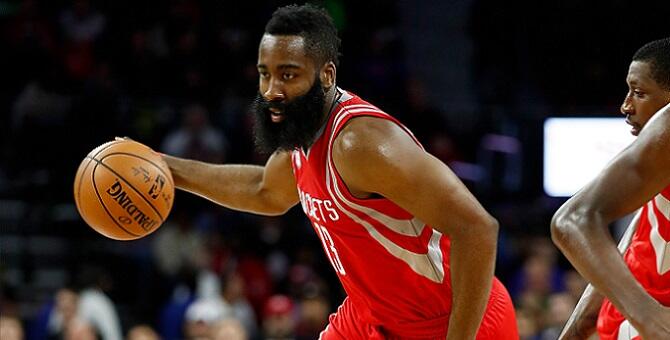 3.) Don't expect a major trade. If the Rockets were going to make a major deal involving one of their coveted assets, Ibaka was the one to make. He had a history and friendship with Harden, would've helped in multiple areas (defense, shooting), and was probably the best name on the market. (Perhaps Carmelo is a bigger name, but that's extremely unlikely for numerous reasons.) So if the Rockets weren't willing to give up their prized young assets for Ibaka — in other words, some combination of Harrell, Dekker, Capela, and future draft picks — it's hard to envision a package at this deadline in which they would. And since the team is already 40-17, it's not like a major move is necessary.
It's always possible a mystery target could emerge, but based on the names floated thus far, it seems likely Morey will stick with his emphasis on depth moves rather than anything larger. Unless an All-Star level player unexpectedly joins the market, it's hard to see Houston giving up a part of its young core for a player that could be a rental. Because if they would do that, why not do it for Ibaka? And without trading assets in that tier, it's difficult to envision offers featuring Corey Brewer, K.J. McDaniels, expiring contracts, and lower-tier draft or prospect considerations fetching a major contributor in return.
4.) Toronto's absence from the deadline may help Houston. The good news for the Rockets, as it pertains to deals at this deadline, is that there probably won't be many aggressive buyers. In most years, there are anywhere from six to 10 teams that might be a mid-sized acquisition or two away from contention. But with teams like the Warriors and defending champion Cavaliers setting the bar historically high, there aren't many teams who are close. And with Toronto using most of its ammunition to acquire Ibaka, it doesn't seem the Rockets have that many rivals, from a trade buyer's standpoint.
What does that mean for Houston? Watch the remaining rental market. P.J. Tucker, for example, is a defense-first small forward (and a capable outside shooter) on an expiring contract in Phoenix, and he'd immediately be an upgrade to Brewer with the Rockets. In most years, he'd have a number of suitors — and there's no reason for the Suns to keep an expiring veteran on an awful team. But how many rivals would trade away any value for a pending free agent that's about to turn 32, if they don't think it gives them a shot at contending? In fact, given the extraordinarily high bar, my guess is that more NBA teams than ever will use the stretch drive to evaluate younger options with higher upside. That puts the Rockets in a strong negotiating position. Thabo Sefolosha in Atlanta could also be a fit, though the Hawks are a much better team than the Suns — and that might make them more reluctant to deal. 5.) Don't expect any major activity until closer to the Feb. 23 deadline. The Ibaka trade went down early because it was a much higher offer for Orlando than any from competitors, and possibly because Toronto gave them an ultimatum. Morey will likely make offers for a handful of remaining targets, but they're unlikely to be strong enough to prompt an early deal. Because of that, odds are that rival GMs will wait until closer to the deadline to see if any better offers come in. And from Houston's perspective, with no games between this Wednesday and next Thursday, there's no real reason to rush — especially with the market already appearing favorable for a buyer.
So in the meantime, stay tuned. The Rockets know they could use another wing as well as more depth up front, but the financial fit wasn't there for a trade acquisition as large as Ibaka. More moderate moves seem doable, but it's likely to take deadline pressure to bring them to the finish line.
The Rockets host their final game before the trade deadline on Wednesday night against the Miami Heat. Listen to all of the action on your home for the Houston Rockets, SportsTalk790!

Talking Rockets w/ Ben DuBose
Want to know more about Ben DuBose? Get his official bio, social pages & articles on SportsTalk 790!
Read more