Playoff Success Serves as Latest Symbol of Rockets' Transformation
Perception, meet reality. Less than 10 months after so many around the NBA dismissed the Rockets as an organization on the decline, the team that largely retooled around "Plan B" signings just won a playoff series in five games over an opponent led by the league's probable Most Valuable Player.
Take that for data!
It's easy to forget now, but Houston's image as a franchise wasn't great entering this season. Many of us (myself included) thought it was overdone — but coming off a 41-41 season and the departure of star center Dwight Howard, many questioned the leadership and culture. In short, that disappointing 2015-16 campaign — when most around the league expected the Rockets to be a championship contender — was an albatross weighing them down.
Last summer, Kevin Durant was a free agent whom the Rockets (and the rest of the NBA) desperately wanted. He didn't give them a meeting. The first two targets the Rockets met with in July were Al Horford and Kent Bazemore, and each spurned Houston to go elsewhere. Ryan Anderson and Eric Gordon, for all of their successes, were secondary choices. Before signing Nene in free agency's second week, the Rockets were linked to promising young center Dewayne Dedmon. He went to San Antonio. Even head coach Mike D'Antoni, now the frontrunner for the NBA's Coach of the Year award, was questioned upon his hire based on limited success in two previous head coaching stints in New York and Los Angeles. It should've been apparent even then that many of the problems at those franchises came in the area of roster building, rather than coaching… but regardless, the narrative was out there. D'Antoni was a 65-year-old coach that didn't find much success in his last two jobs, and the Rockets were arguably the league's most disappointing team in the prior season. Their biggest weakness in 2015-16 was defense, and D'Antoni was and is an offense-first coach.
Regardless, the Rockets made it all work. To their credit, owner Les Alexander, GM Daryl Morey, and the rest of Houston's braintrust understood the big picture and were willing to sacrifice a bit in short-term perception to get there. It's also a tribute to the professionalism of the three big-name veterans they did sign, as well as the leadership of D'Antoni and MVP candidate James Harden. Despite striking out on Plan A, the Rockets won 55 games and will win at least one playoff series. That's remarkable.
Perception Boost Pays Off
But perhaps the best part of the story is this: The dynamics are in place for Houston to get even better in the months and years ahead. Because that narrative that worked against the Rockets last offseason… well, it's suddenly flipped 180 degrees.
We already saw signs of it at February's trade deadline, when Lou Williams — a huge factor in Houston's first-round series win over the Thunder, with three games of 20+ points — essentially chose the Rockets over other suitors willing to pay a similar price. And that was after barely a half-season of play!
With over a season of results now in, the image shift is incredible. The Rockets won 55 games in the regular season, tying the fourth-best mark in franchise history. Only two teams in the entire league (Golden State, San Antonio) were better. And in the process, they won those games while employing a style led by D'Antoni that is an absolute joy for players to play in.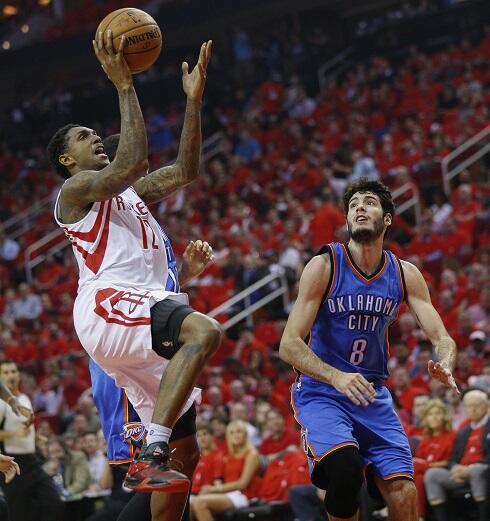 In the playoffs, they took on a lively No. 6 seed in Oklahoma City led by the likely MVP in Russell Westbrook… and easily dispatched of them in five games. What happens from here? We'll see, but the likely worst-case result is that the Rockets get eliminated in the second round or later by San Antonio or Golden State (the only two teams with better records), or in the NBA Finals. No matter the result, the 2016-17 season will be remembered around the league as a smashing success in Houston.
Catching the Warriors
The Rockets won't say that themselves, of course. They've still got bigger goals in front of them. After all, they just beat the Thunder with ease — all while shooting just 28% from behind the three-point arc! Despite their biggest strength inexplicably becoming a weakness, the Rockets still cruised to relatively easy postseason series win because even their secondary options were that good! If the Rockets maintain the level of commitment to defense and rebounding that they showed against Oklahoma City and regain their accuracy from three-point range, their "A game" is good enough to compete with any team in the league — Spurs and Warriors included.
So for those on the roster, their work is only beginning. That's where their focus should and will be.
Nonetheless, the odds are against the Rockets beating the Warriors in a series, as they are for any team. Golden State possesses arguably the most talented roster ever, with four legitimate All-Star level players and two MVP candidates. The Rockets, for all their strengths, have only Harden in either category. Anything can happen in a seven-game series, especially if an ill-timed injury strikes either side… but to catch Golden State long-term, Houston knows it will likely need further roster improvements.
But rather than entering the offseason limited by the headwinds of 41-41, the Rockets will instead be lifted by the tailwind of a 55-27 campaign that also includes playoff success stories. The franchise now has an established coach and system in place that players rave about as being fun to play in, and they also have a committed star and on-court leader under contract for multiple seasons. Led by Harden, they've now advanced to the Western Conference semi-finals or further in two of the past three years. In this season alone, among teams trying to chase the Warriors, only one other in the entire league had a better record. That's what the Rockets can sell players on this offseason, and it's a compelling case. This is and should be a destination franchise.
If D'Antoni and Harden can lead the Rockets to this level of success on Plan Bs, just imagine what might happen in the months ahead once they're in the conversation for Plan As.
The Rockets will open their second-round playoff series next Monday. Listen to all of the action on your home for the Houston Rockets, SportsTalk790 or our sister station, NewsRadio 740 KTRH!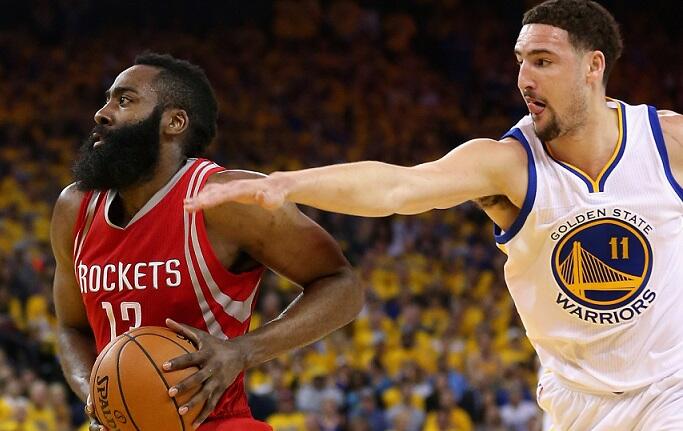 Talking Rockets w/ Ben DuBose
Want to know more about Ben DuBose? Get his official bio, social pages & articles on SportsTalk 790!
Read more